Important Requests to Guests
Please note that we take your body temperature when you visit our facility.Thank you for your understanding.
If you have a fever, we will guide you to a health center or medical institution.
Please sterilize with alcohol when you visit.
If you feel unwell during your stay, please let our staff know.
Please wear a mask in common areas, except during meals.
Please wash your hands and gargle frequently.
Meals
In our hotel, dinner and breakfast are served in your room (no contact with other guests).
Usually, our nakai (waitresses) serve one dish at a time, but to reduce the number of times we come in contact with guests, we bring several dishes to your room at once. Please understand this in advance.
Other specific measures are taken by the hotel
Staff
Encourage staff to wash their hands and gargle. Wearing masks.
Regular temperature check for staff.
Staff are aware of the importance of social distance in customer service.
Cleaning and ventilation
Periodic cleaning of the hotel and common areas (front desk, lobby, guest room corridors, etc.) to remove bacteria.
Periodic ventilation of the building and common areas (front desk, lobby, guest room corridors, etc.).
Frequent ventilation of guest rooms.
Check-in/out
Providing masks to those who do not have them or who wish to use them.
Maintain social distance by keeping the distance between the lines.
Installation of acrylic panels at the front desk.
Guest room
Circulators are installed in each guest room.
Air purifiers are installed in each guest room.
Room facilities (doorknobs, room keys, teacups, etc.) are sanitized and cleaned upon each visit.
Large bathroom
Setting up disinfectant.
Sanitizing and cleaning of fixtures in the bathrooms.
To keep the distance between guests using the bathrooms, chairs, and tubs are not provided in front of two of the five taps. Please understand this in advance.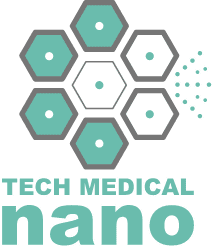 The entire building has been treated with antibacterial coating using the most advanced photocatalyst technology.
Please also watch the video introducing our infection prevention measures for the new coronavirus.